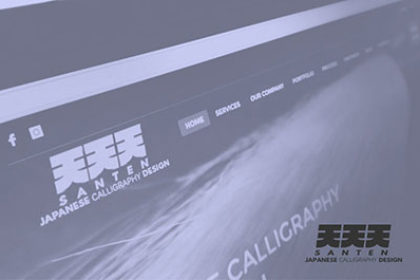 First of all, thank you.
Thank you for opening this page among many site.
I appreciate it that you are reading this page, using your valuable time in busy days and that I have met you. In addition, I consider this a precious encounter.
I guess you are interested in Shodo (Japanese calligraphy) for a certain amount, thus you have reached this page. Even though you aren't, please keep reading.
In this blog, we do not want to oppress our service nor advertise. Rather, we want to make this page as a place to deliver our thoughts on Sho in our own ways in easier way to understand Shodo, and to post articles.
Here is my short self-introduction.
I, writing this article, am Tsujii, a representative of a design office SANTEN, also serve as a calligrapher.
If keep writing in full force from the first article, I expect that I have nothing to write in the future. Thus, this is all for the first time.
Thank you for reading.